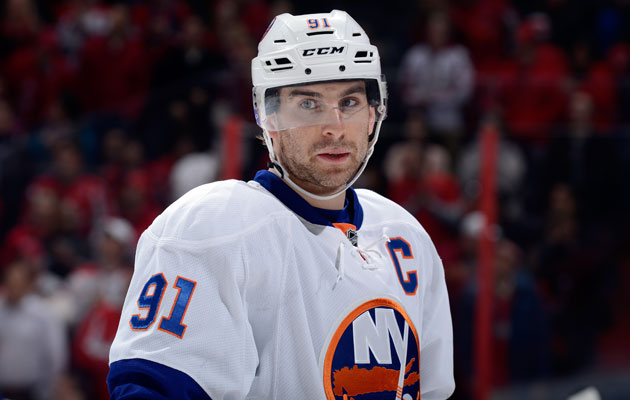 Tonight, our Islanders snapped their losing streak at 3 with a 3-2 overtime victory versus the Ducks. Here are some of my notes from the game:

-Not an A+ game from Halak but solid nonetheless. Hopefully, he has started to find a rhythm.
-Good to see the team get a couple conversions on the power play after struggling recently.
-Wicked shot by Kyle Okposo on his goal.
-Bad job by the defense on the Ducks second goal, you can't fall asleep like they did.
-The team needs to improve their play in their own zone. At times tonight, it was pretty atrocious.
-The captain did his job and was the key in ending the teams losing streak tonight. Great game from him, his line with Okposo and Kulemin was pretty solid as well.
While it wasn't pretty, a win is a win. Especially given where this team has been, this was a big win for them. They get right back it tomorrow with a game against the Kings which will be another big test for them.
Next Game: Tomorrow night, @ LA Kings