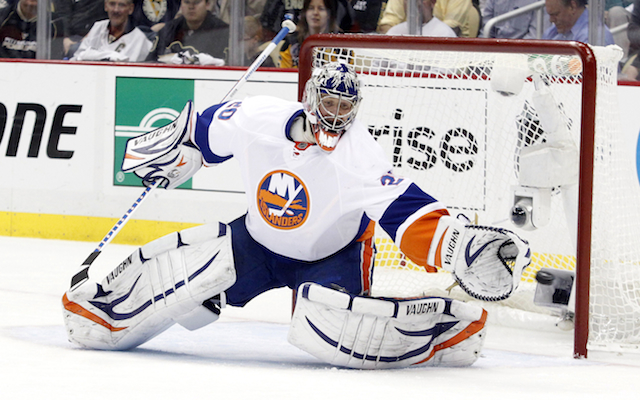 photo courtesy of
http://sports.cbsimg.net/
According to Brett Cyrgalis with the New York Post, talks between the Islanders and goalie Evgeni Nabokov have come to a standstill and Nabby will likely test free agency when it opens next Friday.
https://twitter.com/BrettCyrgalis/status/349995459076567040
After a sub-par start to the season, Nabokovs resurgence down the stretch was arguably the biggest factor in the Islanders making the playoffs for the first time since the 06/07 season.
It will be interesting to see who we pursue to replace him. Hopefully it is a proven starter and not a guy looking for a chance who they can get cheap.