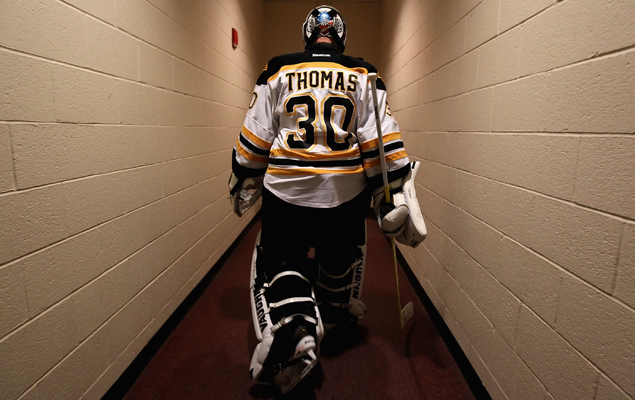 photo courtesy of
http://sports.cbsimg.net/
According to EJ Hradek, from the NHL Network and nhl.com the Islanders do not plan to toll the contract of goalie Tim Thomas.
If you recall,
the Islanders acquired Thomas
back in February to use his cap hit to make sure the team didn't fall below the cap floor and suffer a penalty.
If you are surprised by this then you must not have been following things for a while because the non tolling of Thomas contract will probably be one of the least shocking developments of the offseason in my view. He wasn't acquired for the purpose of playing for us, it was simply to make sure the team didn't get a penalty for going below the minimum cap teams are supposed to spend.

https://twitter.com/EJHradek_NHL