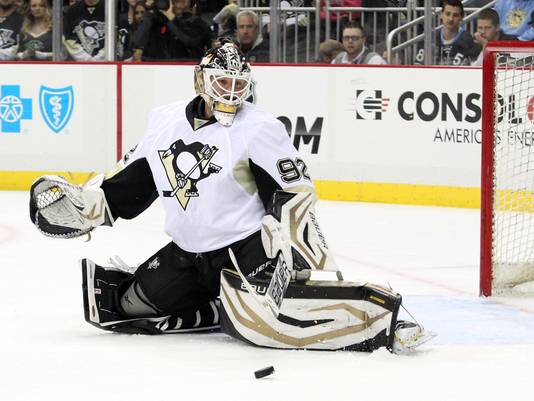 photo courtesy of http://www.gannett-cdn.com/
This afternoon, our Islanders were defeated by the Penguins by a score of 2-0. Here are some of my notes:
-The powerplay has been a major issue the last two games. They have been way to stagnant and the puck movement hasn't been good. Doug Weight needs to start earning his paycheck!
-What happened to the top line? They need a jolt there which comes from a separation, but if it will come or not is the question.
-Streit needs to defend Neal better on his goal. Given Neals standing as a prolific goal scorer he can't be given the space that he was. Although it would be helpful if Nabokov kept his legs closed.
-That was a bad rebound by Nabokov on Cookes goal!
-Shocked the refs gave Kunitz a major for his hit on Bailey. Was almost just as shocked when I saw that Dan Bylsma said he thought it was a shoulder on shoulder play that Kunitz won. Since when is pushing someone in the back going shoulder to shoulder with them?
Well, coming into the game most expected the Islanders to not only lose but get blown out. That makes the outcome that much more frustrating because not only did that not happen this ended up being a very winnable game for the Islanders. Our next game is probably our biggest game of the year thus far and its not even really close. It will be a real test to see how we perform then.
Next Game: Monday 7:00PM @ New Jersey