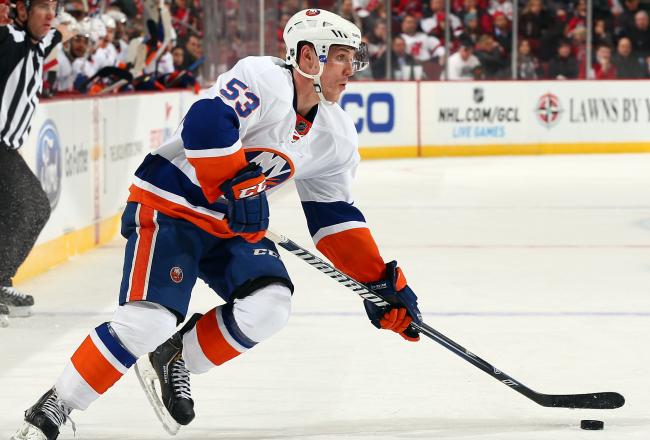 photo courtesy of
http://img.bleacherreport.net/
Tonight, in a nail biter, our Islanders finished their road trip right with a 4-3 victory over the Florida Panthers. Here are some of my notes:
-Giving up the lead in the third was very concerning! However, the fact that they managed to fight back and win rather then fold up and lose is very encouraging and hopefully they can build on that.
-Great work by the Cizikas line on the GWG. That was a hard working goal, nice finish by Casey.
-Overall great work by the team tonight below the goal line, half the teams goals were manufactured by work below the goal line.
-Boulton doesn't bring much to the game, however an argument could be made that his fight in the first energized the team leading to the two goals.
-Good seeing Okposo get on the board, hopefully this becomes more of a trend in the second half then it was in the first half.
-Yet another game this month without a powerplay. While I didn't see anything that really should've been called that wasn't, just blows my mind how this could happen as frequently as it has.
Coming into this game this was set up as the perfect game for fans to get excited about then have the team disappoint. Their play for 40 minutes was great, and the fact they were able to fight through the last twenty as ugly as it was is a good sign. More so, with the way the team has played in stretches this season the fact they we only sit two points out of a playoff spot right now is just crazy.
Next Game: Tuesday @ Home VS Ottawa