Next up, we will be looking at forward Filip Forsberg.
Although he isnt related to Peter Forsberg, his play does sometimes draw comparisons to him. He is a bid body and excellent along the boards which should translate well in the NHL. He also has the ability to raise the play of his teammates which isnt something a lot of people have so that will likely make him a top 5 pick come draft day. Some call Forsberg the most "NHL ready" prospect in the draft.
Although the Islanders probably will not select Filip, based off his scouting reports he seems like he is going to be a pretty good player so whatever team selects him should be happy.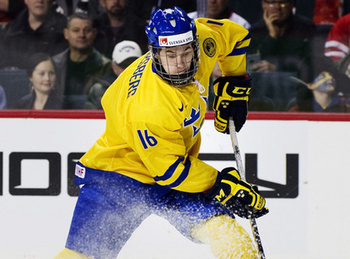 photo courtesy of
http://cdn.bleacherreport.net