With the season right around the corner, we are going to start doing some stat projections for the forwards, defensemen, and goalies we expect to see with the Islanders this season. Today we will start with the top 6 forwards (in no particular order):
photo by
ESPN
1) John Tavares
40 goals
55 assists
95 points
Tavares was so close to winning the scoring title last year and I think he will be in the race once again this season. If early pre season is any indication, having Anders Lee on his left wing for a full season could help boost those assist totals which could prove to be key for the individual achievement.
2) Kyle Okposo
35 goals
45 assists
80 points
Okposo might be the most talked about Islander this season behind Tavares of course. Being a UFA after the season, Okposo will want to up his game to try and earn the most money possible. However, he might need to work extra hard as he could be separated from John Tavares giving other players a chance in that spot such as Ryan Strome.
3) Ryan Strome
20 goals
35 assists
55 points
I expect Strome to continue his maturation in his second full season in the NHL. Playing with John Tavares at all will definitely help Strome achieve these numbers. Strome will be a player to watch this season.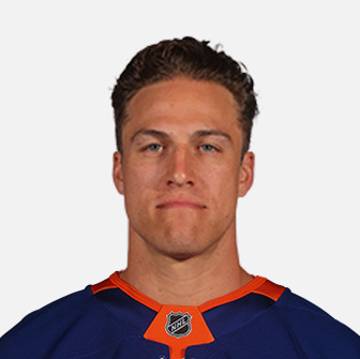 photo by
NHLPA
4) Anders Lee
35 goals
20 assists
55 points
Another player to watch is definitely Anders Lee. If the pre season is any indication he will be the first one given a chance on the magical left wing of John Tavares. If he is able to maintain that role he should have little trouble hitting 35 goals after hitting 25 in his rookie season last year.
5) Brock Nelson
30 goals
25 assists
55 points
Like Lee, I am expecting big things from Nelson as well. If he hadn't disappeared for many months last season, Nelson would've hit the 30 goal plateau pretty easily. If he is able to stay consistent this season I see no reason why he won't achieve that milestone for the first time in his young career.
6) Josh Bailey
20 goals
30 assists
50 points
After setting a career high in goals and points last season, I can see Bailey building on that and setting new career highs again this season. That is of course largely depending on who he plays with for a majority of the season.