Over the next month leading up to the start of the regular season, we will be giving our stat predictions for each Islander player. Today we will be covering those who we believe will be part of the top 6 forwards on opening night: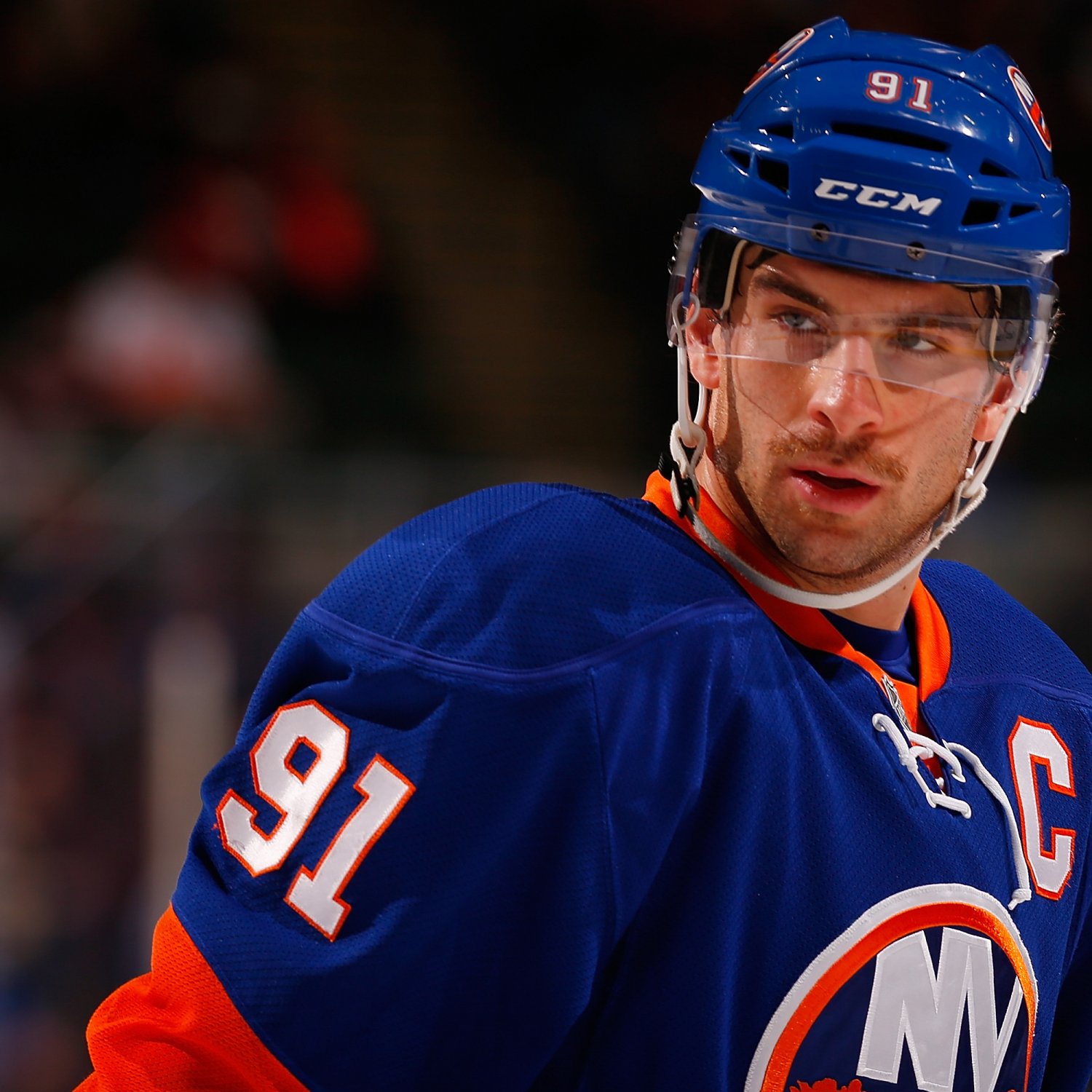 1) John Tavares
35 goals
60 assists
95 points
Tavares was on pace for the best season of his career before his Olympic injury last season. I see no reason at all as to why he won't continue to build on that this season possibly eclipsing the 100 point mark.
2) Kyle Okposo
30 goals
50 assists
80 points
Last season, Okposo finally had the breakout season fans had been begging for, for a couple seasons. With him now having residency on the right side of Tavares, I would be surprised if his stats saw anything except for an increase this season.
photo by
zimbio
3) Brock Nelson
20 goals
35 assists
55 points
Nelson is the early favorite to play left wing for Tavares and Okposo. If he remains in that spot for a majority of the season I see no reason why he won't reach these numbers.
4) Nikolay Kulemin
18 goals
22 assists
40 points
Kulemin's numbers had suffered the last couple years after being put into a more defensive system in Toronto. Moving here and being put back into a more offensive role will only do good things for him.
5) Mikhail Grabovski
20 goals
30 assists
50 points
If Grabovski is able to stay healthy which is something he has kind of struggled with in his career these numbers are reasonable for him. Reuniting with his close friend Kulemin should only do positive things for him as well.
photo by
zimbio
6) Ryan Strome
16 goals
25 assists
41 points
If he is going to be with this team I think Strome will be on the right side of Kulemin and Grabovski to start with at least. Strome was on pace for numbers similar to this last season so this should be realistic for him.