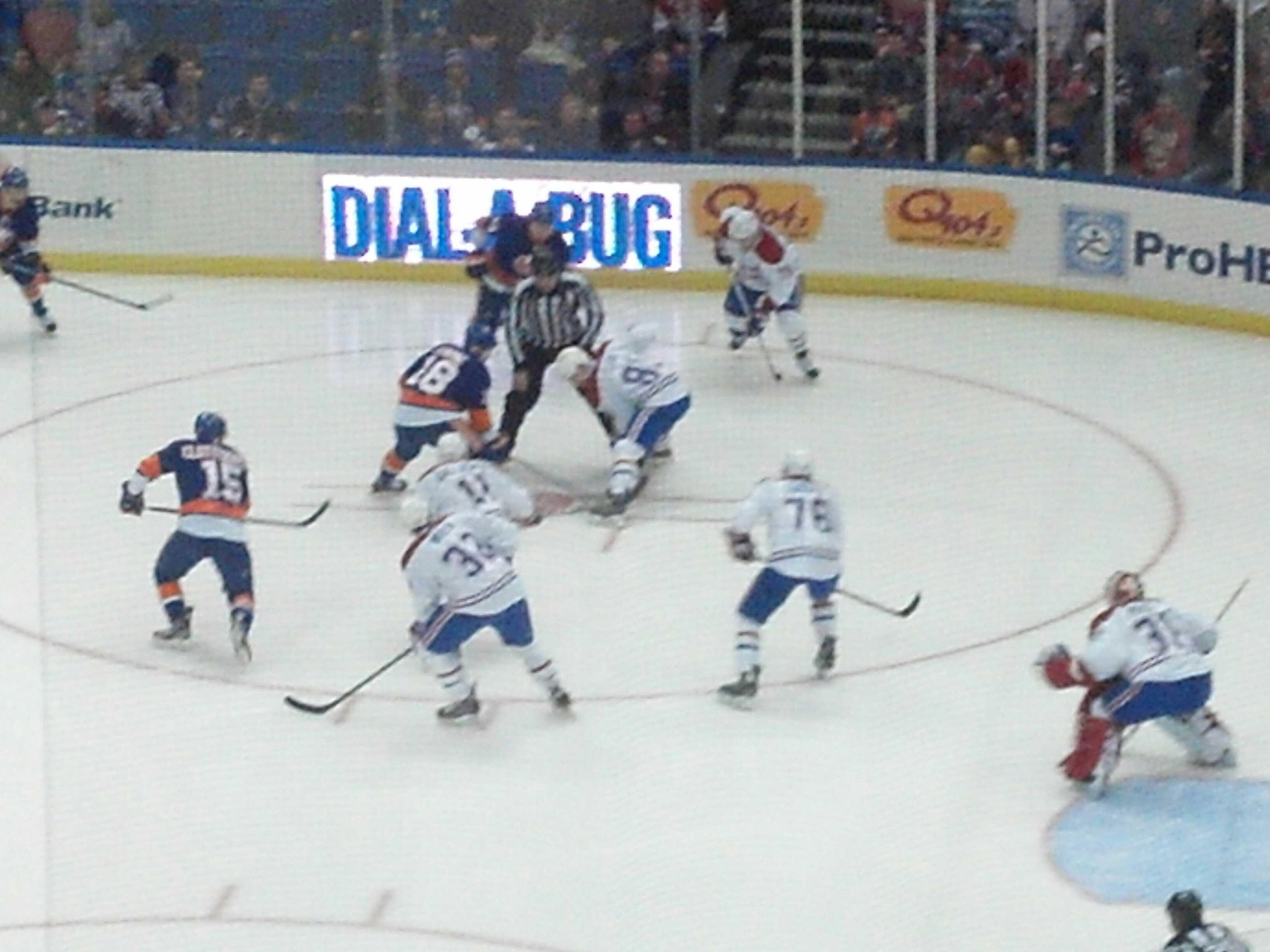 Tonight, on their return home our Islanders lost a thriller 1-0 to Montreal in overtime. Here are some of my notes from the game:
-To start with, Ryan Strome had a pretty good first NHL game. He didn't blow me away which is fine. The main thing is that he didn't look out of place or over matched.
-Considering he hadn't played in around a month, Evgeni Nabokov looked sharp tonight. It was good to see and he of course earned himself another start in my mind at least.
-Another solid game by Eric Boulton tonight. I mean he isn't the most responsible forward out there, but in the offensive zone he just takes it to the net. That's how hes had his production in his limited games this year and how he created a scoring chance or two tonight. Of course then there was his fight with George Parros early in the first period.
We hope that Parros is ok after suffering from concussion issues earlier this season.
-
The power play's struggles continue! Hopefully, adding Strome to the mix will be able to help things out in that area.
-Bad job by Hickey and Ness on the Montreal winner. They have to play better defense there then they did.
-Terrible job by the refs calling Tavares for a penalty in the second period after he got cross checked in the head seconds earlier and they let it go uncalled. I guess Tavares hasn't earned that respect yet. After seeing the hit by Lars Eller on Tavares later on in the game it appeared to me to be a clean hit. Although it was clean it was still a penalty and something that I feel gets called 9 times out of 10.
After playing the game they did, this was a tough loss for the Islanders. Hopefully, unlike the Sharks game earlier this week this will be something they can build on and help them get on a little bit of a stretch here because they could surely use one.
Next Game: Tuesday 12/17 Vs Tampa Bay