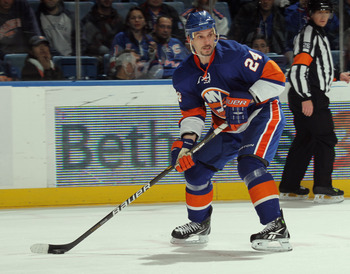 photo courtesy of
http://cdn.bleacherreport.net/
Earlier today, the Islanders announced that they had signed defenseman Radek Martinek to a one year contract valued at $600,000.
Martinek had been practicing with the Islanders recently having to sign a waiver before practice each time. After Lubomir Visnovsky's injury over the weekend this signing seemed like a forgone conclusion.
I have been saying since Visnovsky went down that I though we would sign Martinek. In all honesty, I am surprised we waited this long to sign him. I wonder if he will be able to get into game action right away or if he will need some more time in practice.