Now, we will focus on the Islanders top 3 first round busts. For the top 3 first round picks click
here
.
photo courtesy of
http://cdn.nhl.com/
3) Robert Nilsson
In 2003, the Islanders had the 15th overall pick in the draft. When their turn came Zach Parise was still on the board and it was a forgone conclusion to most that he would be the Islanders pick. Well, the only person who didn't know that was the Islanders GM Mike Milbury who passed on the son of the former Islander and instead took Robert Nilsson. Nilsson ended up only playing 53 games for the Islanders registering 20 points. Nilsson was the center piece of the Ryan Smyth trade in 2007.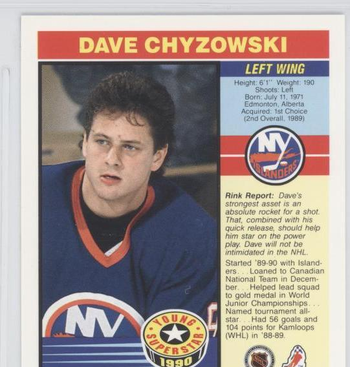 photo courtesy of
http://cdn.bleacherreport.net/
2) Dave Chyzowski
With the second overall pick in 1989 the Islanders selected left wing Dave Chyzowski from the Kamloops Blazers of the WHL. Chyozowski would end up never playing back to back seasons for the Islanders and only played in 126 games in his NHL career. Chyzowski was taken ahead of guys like Bobby Holik and former Islander Bill Guerin.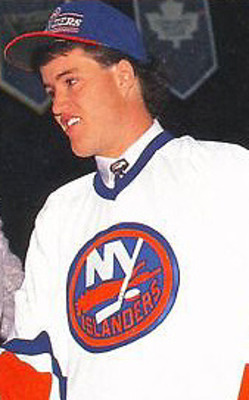 photo courtesy of
http://cdn.bleacherreport.net/
1) Scott Scissons
With the sixth overall pick in the 1990 draft the Islanders selected center Scott Scissons from the Saskatoon Blades of the WHL. While most players selected in the first round of this years draft went on to productive careers, Scissons would end up playing just two regular season games for the Islanders and one playoff game registering zero points. Taken behind him in this draft were players like Darryl Sydor, Brad May, Marty Brodeur, and Keith Tkachuk.